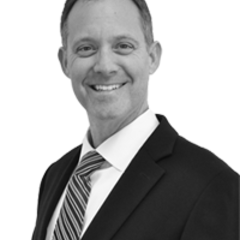 BROKER - REALTOR®
CalBRE: 01329244
415-336-9695
Jeff@JeffMarples.com
About Me and My Philosophy

I believe clients deserve better – better attention, better servers, and better results.

Simply put, we aim to provide a higher level of personal service and in-depth knowledge, along with powerful marketing tools, to achieve success and exceed our client's goals. We accomplish this by following a few fundamental principles: to begin, we listen to our clients, we want to hear their story, to understand their pain points, to set goals and create an action plan to move forward.
Experience counts: we are highly skilled practitioners, trained to solve problems, create opportunities and promote with our exclusive marketing and ad technologies.
Ease of mind: our team of agents and support staff manages the sales, the escrow, removes any encumbrances for a seamless, pain-free and enjoyable experience.

Put another way, we take the fundamental philosophy of client first, serve them with honesty, integrity and to the best of our ability. That is why we have an elite, dedicated group of agents and staff, people who are incredibly diverse, people who share the same values, and all with impressive backgrounds.

Admittedly, we are very discerning about the agents that work with us. Clients put an amazing amount of trust in the hands of agents, so we want to make sure that trust is never broken. Our capable agents are there to expertly advise and protect their client's best interests, that is our mission.

Call me to discuss your unique situation, what you want to accomplish and lets create a road map to achieve your goals.
P.S. - Special Interests: When I'm not working with clients, I spends time with my family which includes my wife of 20+ years and my 3 children who go to school at St. Hilary in Tiburon. I participate in local community events and charities, surf in Bolinas, and I absolutely love to drive on the track. I am the proud owner of my fathers 63' Porsche 356S, a recent purchase of a 69' BMW 2002 racecar with the goal of participating in the CSRG - Classic Sport Racing Group competitions. I'm also a drivers on a Lemon's Racing Team that tracks at Sonoma Raceway.
You can follow me on Instagram @marplesjeffrey for a bigger window into his life in Marin and San Francisco
Areas of Focus
San Francisco and Marin Luxury Homes and Condominiums